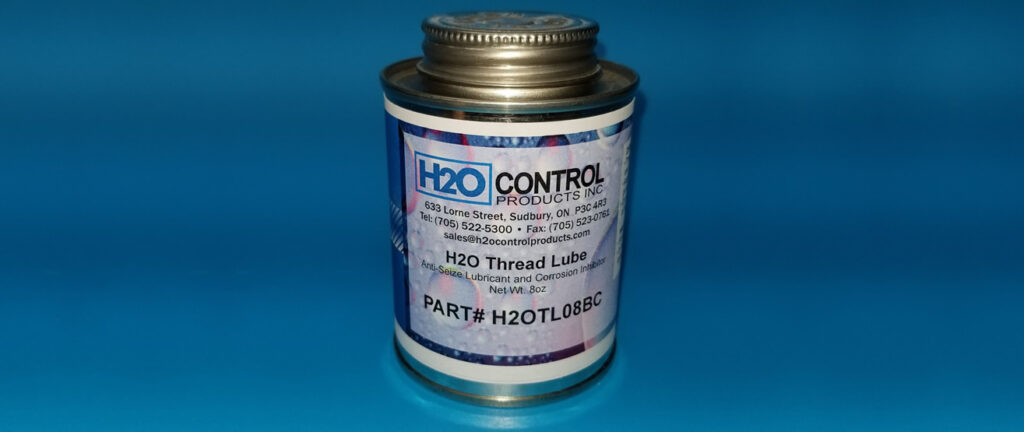 Thread Lube
H2O THREAD LUBE.
A revolutionary new product that prevents galling and rusting of nuts and bolts that causes them to seize together. Use H2O Thread Lube anywhere you need lubrication and rust protection.
Ion-blocking technology stops corrosion
High pressure and high temperature
Resists melting at high temperatures
Does not freeze at low temperatures
Meets ASTM D 3428, NLG1 and GC-LB
Applications include nuts and bolts, pipe connections, gear surfaces, ball joints, wheel-bearings and NEMA class A electric motors. An excellent automotive and industrial lubricant. Available in brush top cans
NEVER HAVE A SEIZED NUT AGAIN

STOPS CORROSION
STOPS THREAD GALLING
PROTECTS FROM CORROSION
PREVENTS SEIZED PARTS
LUBRICATES BEARINGS
Shop On-Line or Contact us today to help prevent moisture and corrosion tomorrow.

Transformer Breather Installation.