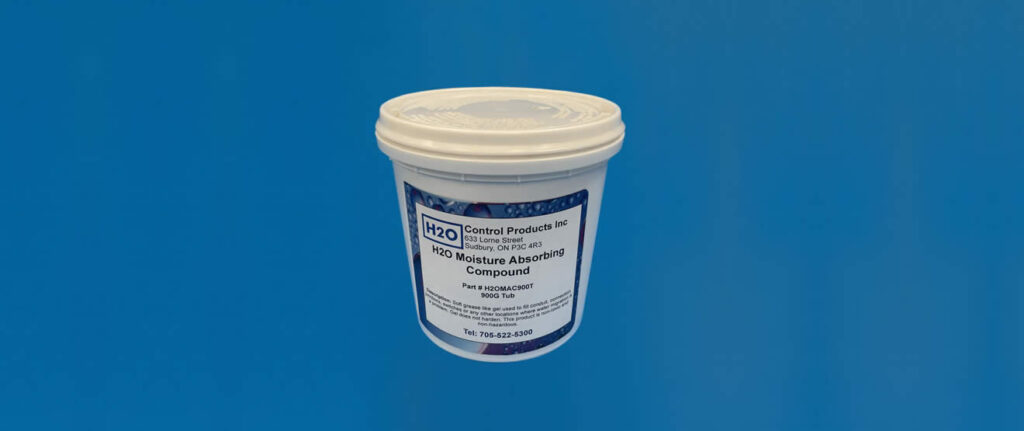 Moisture Absorbing Compound
H2O Moisture Absorbing Compound.
H2O Moisture Absorbing Compound (MAC) is a soft grease like material designed to stop water migration into various industrial enclosures. MAC works by bonding to water at the molecular level which turns it from a liquid to a semi-solid gel that is incapable of fluid movement. MAC is easy to use and can be applied using caulking guns, pumping systems, or manual methods. It will not harden which allows for the addition of pulling new wires or working with existing wires. It is recommended that MAC be applied within the conduit or enclosure after installation. MAC is available in 900g tubs.
Shop On-Line or Contact us today to help prevent moisture and corrosion tomorrow.

Moisture Absorbing Compound (MAC) Brochure.